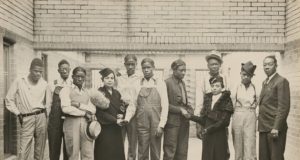 "Hammer and Hoe" offers a list of lessons reflecting every stage of struggle, from initial community engagement to growth and success to defeat and decline.
This first Interview, with Dr. CBS, focuses on the historical and contemporary links between the Black and Communist struggles and more.
Leader of the Burkinabe Revolution, Thomas Sankara was a Marxist and Pan-Africanist revolutionary who became president of Burkina Faso in August 1983 at the...