This one-hour class focuses on Asian American resistance to oppression, from Ir Won Keun to the struggle to defend the I-hotel.
This series examines the history of China's foreign policy since the 1949 revolution brought the Communist Party to power.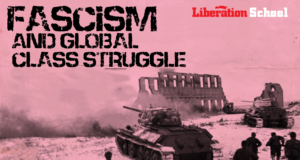 This 4-part video and audio course studies the history of fascism to help us, as organizers, fight it.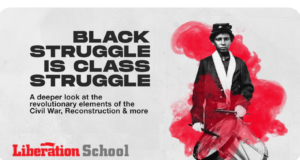 This PSL course focuses on Black Revolutionary History in the United States and its central role in the development of U.S. society today.
Liberation School is proud to release our new podcast series, "Reading Capital with Comrades." The series--which is now available on Spotify, Soundcloud,...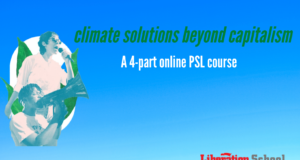 As the climate crisis intensifies globally with increasing wildfires, droughts, floods, and extreme weather events, poor and oppressed communities bear the brunt...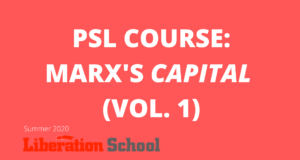 Course description: The first volume of Karl Marx's Capital: A Critique of Political Economy, which was originally published in 1867, remains a...
Course description: As China's global rise rivals U.S. hegemony, the number one priority of U.S. foreign policy is to wage a demonization...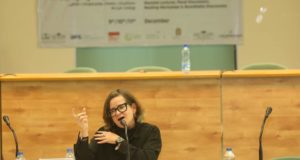 Taught by political theorist and organizer Jodi Dean, this course discusses what it means to be a comrade, the difference between comrades and allies, the importance of comrades for political struggle, and how to maintain comradeship.